Through US Family guide, I was given the chance to try out
A Plus Interactive Math
for free at home with my children. This is extremely appealing to me as I am constantly looking for new or different ways to enrich my children's learning at home. This program is designed for school aged children, so even though Cecily is a little ahead in Math most of the 1st grade programing was too tricky for her to accurately participate.

It was perfect for Cole who is a solid Math student and in 2nd grade. The way that the program works is that you begin by taking a series of subtests. Examples are geometry, measurement, and Algebra. To be honest, we have not gotten past the subtests yet and Cole has scored well enough that he has not yet needed an intervention.
Once there is an area of need, the program provides intervention based upon the area in which your child needs help. This is very extensive and highly thought out program with many checks and balances. You can view the scope and sequence for each grade level. This allows you as a parent to know where you child should be. I find that very helpful, because even though I have a teaching background I am not always aware of what grade level should be working on what concept.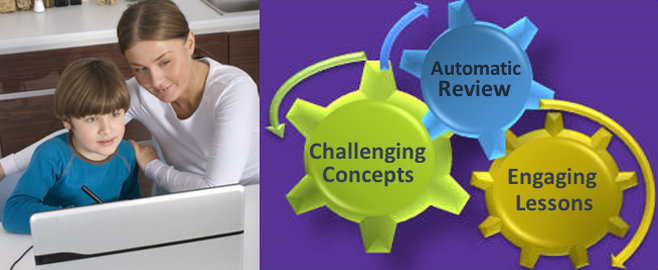 Who is A Plus Interactive Math designed for? I feel this program is ideal for homeschooling families, children that need enrichment or interventions, as well as schools and tutors. Children are more engaged and interested often times when using techonology rather than paper and pencil. Personally, I will be using this program with my son to work on keeping his skills fresh during the summer. Since everything is already planned it means less work for me while at the same time I know he is following the correct scope and sequence needed for the next school year.
You can try one month free or order three months for $29.99.